Salamander as a Totem
02-02-2019, 03:40 PM,
Moonfox
clever is as clever does


Posts: 52
Likes Given: 31
Likes Received: 90 in 37 posts
Joined: Jan 2019
Salamander as a Totem
In my searches through the internet, a totem has come to me. It is a Salamander! I expected something furry, I suppose! But the more I've learned about the salamander the more grateful I am it has chosen me and I am now quite proud of my totem.

It's really interesting because according to what I've read about salamander totems the more I feel like I've reached something important to me.

Fire as an element seems to be a running theme for the information I am running into. I'm currently reading the Kybalion on ebooks and really appreciate the information there.

Does anyone else here identify with a salamander totem?
The following 2 users Like Moonfox's post:
ada
,
sunnysideup
02-02-2019, 03:50 PM,
(This post was last modified: 02-02-2019, 03:56 PM by Moonfox.)
Moonfox
clever is as clever does


Posts: 52
Likes Given: 31
Likes Received: 90 in 37 posts
Joined: Jan 2019
RE: Salamander as a Totem
(02-02-2019, 03:46 PM)

IndigoGeminiWolf Wrote: Salamanders and starfish can regrow limbs.
I don't remember when I learned that.
But I saw that today as well.
Yes, they are supposed to have ability to regenerate even if gravely injured and they are a sign that something is coming that might cause discomfort but which you will ultimately recover from. There is an element of water as they are aquatic creatures but also a fire element and the theory is that the salamander teaches us to strive for balance.
I have long been looking for an appropriate totem and this one found me by accident. But I suppose nothing is really for accident.
I found this which was interesting:
https://www.elementalbeings.co.uk/salamander/
(I'm not in the UK. I just found the website).
Channelled Message from the Salamanders
"We are the elementals of fire and come forward to bring through our wisdom for you at this time. We beings of fire bring forth the creative energies and the energies of transformation and change. Planet earth is evolving in more ways than one and at this time humanity has a choice whether to stagnate as a race or utilise the available cosmic energies and frequencies that the planet is being bathed with. We salamanders offer our wisdom to those who wish to embrace the new life opportunities presented. We are creators and utilising the element of fire within you will allow you to move out of stagnation and into action and creativity. Call upon the salamander energy when you are manifesting and when you feel sluggish and stuck. We dance with delight within the flames and offer your soul the opportunity to dance with us."
The following 3 users Like Moonfox's post:
Cannon
,
GentleReckoning
,
MangusKhan
02-02-2019, 04:01 PM,
ada
Bona Fide Wanderer (500+ Posts)


Posts: 1,352
Likes Given: 2815
Likes Received: 1376 in 745 posts
Joined: Feb 2016
RE: Salamander as a Totem
Newt(Salamander) from Fantastic Beasts works too?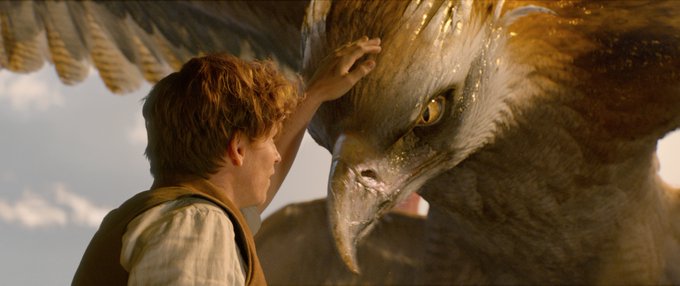 The following 1 user Likes ada's post:
Moonfox
02-02-2019, 08:03 PM,
Moonfox
clever is as clever does


Posts: 52
Likes Given: 31
Likes Received: 90 in 37 posts
Joined: Jan 2019
RE: Salamander as a Totem
The following 1 user Likes Moonfox's post:
ada
02-03-2019, 09:45 AM,
(This post was last modified: 02-03-2019, 09:49 AM by Nau7ik.)
Nau7ik
Seeker of Truth


Posts: 969
Likes Given: 1419
Likes Received: 1489 in 665 posts
Joined: Jan 2016
RE: Salamander as a Totem
I know that Salamanders are the elemental inhabitants of fire. Man is said to be unable to successfully communicate with them because of their fiery nature, everything is turned to ashes in their pretense. Incense smoke can a means of communication I think. Or that their presence can made to be felt through the medium of the "ethereal effluvium" of the incense smoke.
Quote:The salamanders are as varied in their groupings and arrangement as either undines or the gnomes. There are many families of them, differing in appearance, size, and dignity. Sometimes the salamanders were visible as small balls of light. Paraclesus says: "Salamanders have been seen in the shapes of fiery balls, or tongues of fire, running over the fields or peering in houses."

Medivael investigators of the Nature spirits were of the opinion that the most common form of salamander was lizard-like in shape, a foot or more in length, and visible as a glowing Urodela, twisting and crawling in the midst of the fire. Another group was described as huge flaming giants in flowing robes, protected with sheets of fiery armor. [...]

One most important subdivision of the salamanders was the Acthnici. These creatures appeared only as indistinct globes. They were supposed to float over water at night and occasionally to appear as forks of flame on the masts and riggings of ships (St. Elmo's Fire). The salamanders were the strongest and most powerful of the elementals, and had as their ruler a magnificent flaming spirit called

Djin

, terrible and awe-inspiring in appearance. The salamanders were dangerous and the sages were warned to keep away from them, as the benefits derived from studying them were often not commensurate with the price paid. As the ancients associated heat with the South, this corner of Creation was assigned to the salamanders as their throne, and they exerted special influence over all beings of fiery or tempestuous temperement. In both animals and men, the salamanders work through the emotional nature by means of the body heat, the liver, and the blood stream. Without their assistance there would be no warmth.

—

The Secret Teachings of All Ages

by Manly P Hall
I like the fiery element. It's the closest to the spiritual realms. In Hebrew the letter Shin does double duty by representing spirit and fire.
The following 1 user Likes Nau7ik's post:
MangusKhan
02-04-2019, 02:54 AM,
GentleReckoning
Death, the primal Alchemist

Posts: 1,383
Likes Given: 336
Likes Received: 1267 in 741 posts
Joined: Oct 2012
RE: Salamander as a Totem
I saw a salamander earlier today while meditating.
The following 1 user Likes GentleReckoning's post:
ada
Users browsing this thread: 1 Guest(s)