(05-24-2019, 03:08 AM)

Relaxo Wrote: You're being radicalised Anagogy. And I don't say that lightly (or with any malice towards you). I say it with deep concern.
That's really funny to hear from you, the *actual unholy living embodiment of hateful divisive identity politics*. LOL. Talk about being radicalized. I'm literally laughing to tears after reading that statement.
Thank-you for the laughter. Really, I mean that.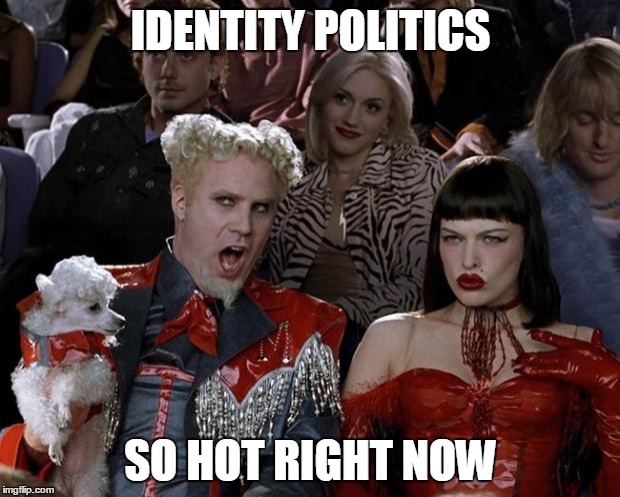 (05-24-2019, 03:08 AM)

Relaxo Wrote: And your beliefs are wholesale. Textbook - they're from the playbook of disenfranchised young white male Americans who hate feminism, social justice - are libertarian, angry, experience no triggering (as the world is set up for them) so are irritated by people becoming triggered (ie: alarmed, frightened, feeling threatened - BECAUSE THEY'VE BEEN SUBJECT TO ACTUAL PAST VIOLENCE) - because

you

can't relate to triggering because you're at the top of the pyramid/hierarchy (comparatively).
Sort of like how your beliefs are wholesale from the "Handbook for SJWs: a first graders view of looking at the world from the perspective of a victimized eternally triggered snowflake"?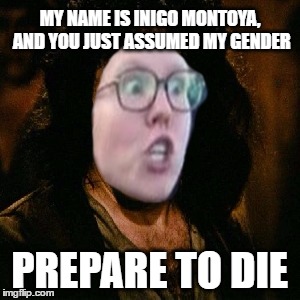 (05-24-2019, 03:08 AM)

Relaxo Wrote: What was your reaction to the video Jade posted?
Didn't seem very credible. Seemed like "propaganda".
(05-24-2019, 03:08 AM)

Relaxo Wrote: THIS IS why I've left so often.
Hey, now there's an idea.
(05-24-2019, 03:08 AM)

Relaxo Wrote: Then tried to come back here with fresh energy - but he (and isis) have been obsessed with 'finding me' and harassing me again.
Yeah no. LOL. Neither one of us cares enough about you to be obsessed with you. But speaking for myself, I don't care how many personalities you have, I just get annoyed when people like you deceptively try to pretend like you are someone else. Create all the forum personalities you want. Really, I don't care. Just don't try to deceive everyone into thinking you are someone else and you don't have to worry about me pointing it out to the people who might think you're being honest or "authentic".
---
Good judgment comes from experience, and experience comes from bad judgement.