Lama Tsongkhapa the Second Buddha
11-30-2019, 08:14 PM,
(This post was last modified: 11-30-2019, 08:19 PM by Great Central Sun.)
Great Central Sun
Modicum of Creator


Posts: 18,919
Likes Given: 2013
Likes Received: 9757 in 6530 posts
Joined: Jan 2010
Lama Tsongkhapa the Second Buddha
Lama Tsongkhapa was one of the most influential Buddhists in history, and is known as the 2nd Buddha.
He is the emanation of Buddha's wisdom, power and compassion.
He showed mastery over tantra, by leaving an imprint of his foot in solid stone.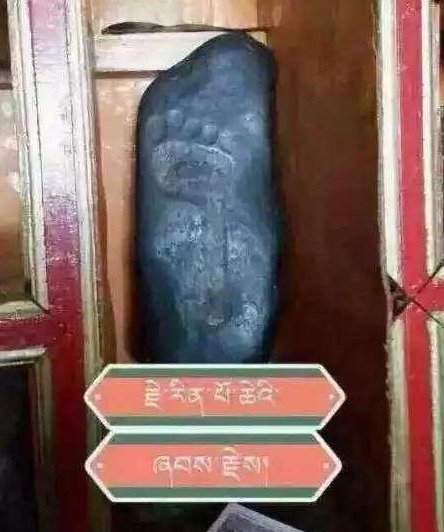 I've been told that his teachings of dharma provide the most direct route to enlightenment.
Though I'm not one who usually does prostrations and such.
I do believe in the power of mantras because repeated words can program the quantum field and are powerful.
His mantra is simply:
OM AH GURU VAJRADHARA SUMATI KIRTI SIDDHI HUM
Or if you want a more thorough one:
MIG-MEY TZE-WEY TER-CHEN CHENREZIG
DRI-MEY KHYEN-PI WANG-PO JAMPAL YANG
DU-PUNG MA-LU JOM-DZEY SANG-WEY DAG
GANG-CHEN KE-PEY TSUG-GYEN TSONGKHAPA
LO-SANG TRAG-PEY SHAB-LA SOL-WA DEB
Here's some info on following his teachings:
https://buddhaweekly.com/lama-tsongkhapa-practice-harmony-permanent-happiness-and-complete-healing/
I'm going to take what works for me. I'll get a feel for the energy of his mantras as there's more than just that simple mantra.
I also do energy work, getting in balance and releasing resistance. I hold the vibration the Universe wants me to hold as well.
Everyone has their unique path to enlightenment.
And here is an iconography of him.
Basically I see this image as absolute stillness (aka the Quantum/Source Field) in form.
The following 1 user Likes Great Central Sun's post:
halcyon_iconoclast
Users browsing this thread: 1 Guest(s)