Emotional Spectrum
05-26-2019, 10:14 PM,
(This post was last modified: 05-26-2019, 10:24 PM by Great Central Sun.)
Great Central Sun
Modicum of Creator


Posts: 19,078
Likes Given: 2038
Likes Received: 9863 in 6595 posts
Joined: Jan 2010
Emotional Spectrum
I have understood emotions to be either constricting or expansive, or along that spectrum.
Here is some emotions from most constricting to most expansive.
Maybe others can chime in. I realized this when having my schizo experiences.
My own lists things like despair as constricting and yearning, then longing, then wonder, then rapture as ever-more expansive.
Here is another one.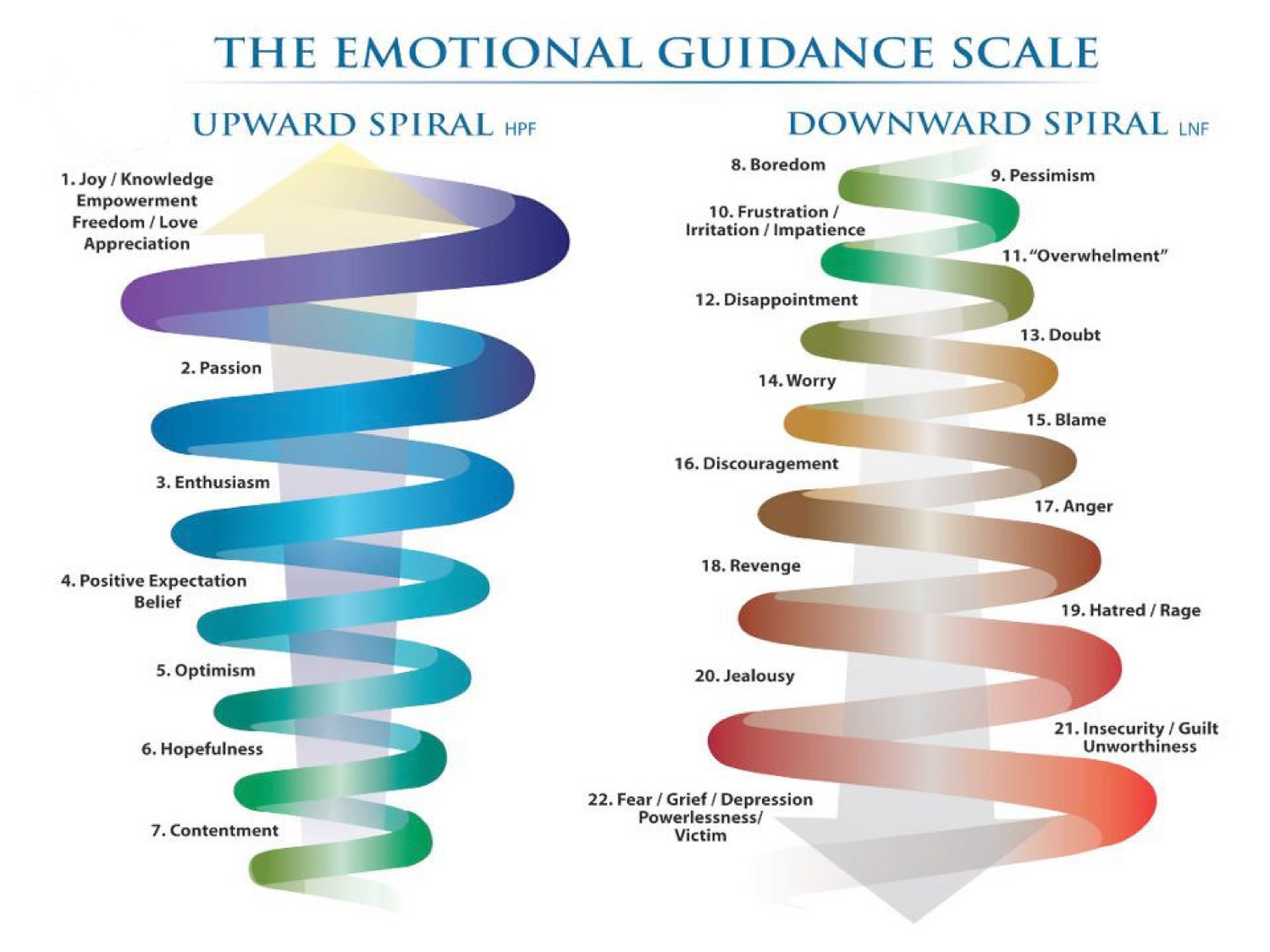 The following 1 user Likes Great Central Sun's post:
flofrog
05-27-2019, 08:25 AM,
(This post was last modified: 05-27-2019, 08:28 AM by Nau7ik.)
Nau7ik
Seeker of Truth


Posts: 1,168
Likes Given: 1569
Likes Received: 1897 in 815 posts
Joined: Jan 2016
RE: Emotional Spectrum
Yes, heavy emotions constrict the energy body. The flow of energy is baffled wherever the "negative" emotion is felt. For example, wanting to dominate mankind, the yellow ray would be constricted.

Feelings of love are expansive. The energy flows through us, it's not being held onto as with the constricted emotions.

So your chart shows the various emotions associated with expansion and constriction. The root of the expansive and freeing emotions/feelings is love. And the root of the constricting emotions/feelings is fear.
The following 1 user Likes Nau7ik's post:
flofrog
Users browsing this thread: 1 Guest(s)